3100 Electronic 27 Inch Stethoscopes

Unisex Accessories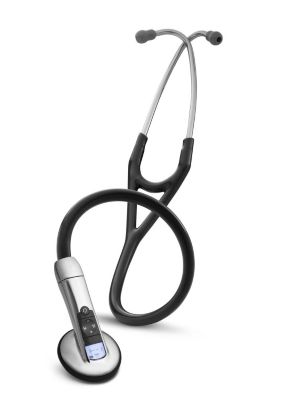 GET RID OF THE NOISE
Banish background noise by up to 85 percent with the 3M™ Littmann® 3100 electronic stethoscope, which also amplifies sounds up to 24 times. An easy-to-read backlit LCD display includes frequency selection, sound level, remaining battery life and heart rate. The auto-on feature means no waiting when you need to get to work.
3M Littmann Electronic Stethoscope
3M Littmann 3100 Electronic 27 Inch Stethoscopes
Non-chill diaphragm
Flexible black tubing and black eartips
FDA 510 certification
Made in the USA
2-year warranty with 3M Littmann
Length: 27"
Littmann Style # 3100
Littmann Item #99347