FOLLOW US ON SNAPCHAT!
Add Scrubs and Beyond on Snapchat
by scanning the picture below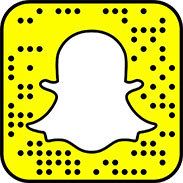 or by searching "scrubssnap"
GET EXCLUSIVE OFFERS & MORE
FLASH SALES & EXCLUSIVE OFFERS
Be the first to know about discounts on your favorite scrub sets and get exclusive offers on the brands you love, like Grey's Anatomy, Cherokee, & more!
WATCH OUR
STORIES
Get the inside scoop! Be in the know about all the latest nursing uniform innovations, medical apparel styles, and other hot topics in the industry.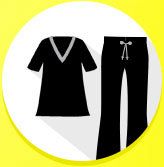 EXCLUSIVE PRODUCT REVIEWS
Want to see the up and coming products from your favorite scrub brands? You can access an inside peek at what's coming next in trendy scrubs!
BE SURE TO CHECK IN OFTEN
We'll be adding fresh new stories, sales and previews.
Don't miss out!